Caffe D'Vita: 40 Years of Quality and Dedicated Service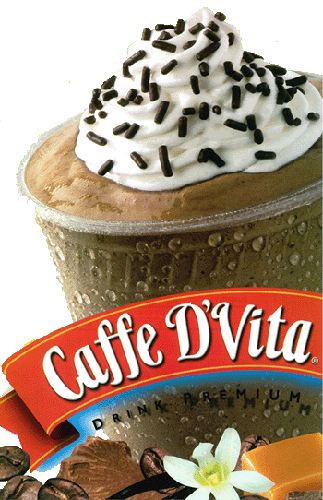 In a fickle and disruptive economic climate, many family-run businesses have taken a hard hit. Despite the downturn of the market, however, Caffe D'Vita has managed to thrive: surviving and pressing on, all the while keeping the competitive edge we've maintained for the last 40 years. That is because we believe that a stable family business recognizes the emotional impact of their leadership style on the company, its employees, and customers.

It is only through combining passion and professionalism that we can thrive in an ever-changing, ever-temperamental business climate. We hold true to the values inherent in our company's family-based philosophy. We also keep a long-term perspective because we know first-hand that when times are tough it is important that you rely on companies and individuals you can trust.
Caffe D'Vita – 40 Years of Quality You Can Taste
Our customers are our main priority. That is why for the last 40 years, Caffe D'Vita has maintained a reputation for pristine customer service and for the excellent quality of our products. Made with only premium ingredients, each and every serving of our premium beverage mixes is guaranteed to exceed your standards and expectations. That simple promise is how we have built our business.
We firmly believe that it is only through honest hard work and dedication to one's clientele that a business can survive. The beverage industry is changing. We've watched companies down-size and merge; we've seen them change their product lines and pricing policies. It is only through sticking to your values; to the rules you hold to throughout life, that longevity is possible. We view our clients as extensions of our family: as people that matter.
That is why we listen to our customers.
Caffe D'Vita will continue to produce the finest Instant Cappuccinos, Lattes, Smoothies and Blended Iced Drinks available today. We refuse to sacrifice the quality of our products in favor of cheaper ingredients. We refuse to change our pricing policies or business methods. Building a business on trust is far more important, and that kind of honest communication will always win out in the end.
We remain dedicated to developing new and exciting products. Please visit our website for a complete listing of products available to you…our valued customer.
If you are interested in becoming a Caffe D'Vita foodservice distributor, we would be happy to provide you with the resources to market Caffe D'Vita products to your customers.
To contact us, simply click here or call us at 800-200-5005 x315.
Caffe D'Vita's premium foodservice products will exceed your quality and taste standards as our Cappuccino products have for over 40 years.
Caffe D'Vita Foodservice Lineup
Blended Iced Coffees
Premium Cappuccino Mix
Fruit Cream Smoothies
Premium Base Mixes
Classic Cream Smoothies
Hot Cocoa
Espresso
Chai Tea Lattes
Iced Cappuccinos
Single Serve Envelopes
Caffe D'Vita Foodservice
800-200-5005 x315
[email protected]
www.caffedvita.com/foodservice/
https://www.caffedvita.com/wp-content/uploads/2017/08/Caffe-DVita-Logo-340x156-Website.png
0
0
David Schwartz
https://www.caffedvita.com/wp-content/uploads/2017/08/Caffe-DVita-Logo-340x156-Website.png
David Schwartz
2011-11-01 15:23:18
2015-11-23 13:47:36
Caffe D'Vita: 40 Years of Quality and Dedicated Service