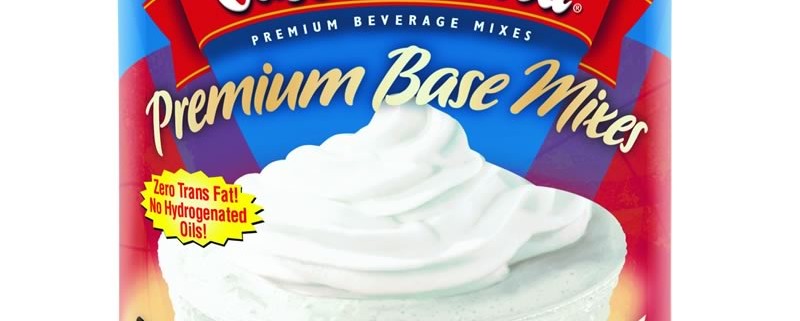 Celebrate Spring Using Caffe D'Vita's Vanilla Base
As winter begins to fade and the days grow warmer, many of your customers will be choosing cold drinks like smoothies and iced lattes to cool off.
This season, in celebration of this rejuvenating, energizing time of year, delight your customers with any number of refreshing beverages using Caffe D'Vita's smooth and creamy vanilla base.
Well balanced, this vanilla base compliments and enhances fresh ingredients like juice, fruit, and coffee while adding depth to your smoothies and blended iced coffee drinks.
Blend our unique vanilla base with coffee and serve it over ice for a delicious blended iced coffee latte. Add strawberries, bananas, our vanilla base and only water and ice into a blender to create a strawberry banana fruit smoothie. Or, tip your hat to the past with a nostalgic "50/50 Bar" orange-vanilla smoothie by combining orange juice and our vanilla base into a blender with some ice.
Caffe D'Vita's creamy vanilla base has been designed to make every sip of your blended drinks rich and flavorful.  Made from only premium ingredients, Caffe D'Vita's vanilla base is gluten free, kosher and has a long shelf life.
For foodservice customers, our unique customer service and promotional support is backed by over 37 years of experience in the premium beverage industry. Please remember, all Caffe D'Vita's powdered drinks require only water and or ice to mix and blend. There is no need for milk; and because they are in a dry form, Caffe D'Vita's products are not subject to spoilage issues.
Caffe D'Vita remains dedicated to the ideal of developing and producing only the finest premium products with outstanding customer service. We listen to their customers and continue to pursue new and exciting products for them.
If you are interested in becoming a Caffe D'Vita distributor, we would be happy to provide you with the resources to market Caffe D'Vita products to your customers. To contact us, simply call 800-200-5005 x315. Caffe D'Vita's premium foodservice products will exceed your quality and taste standards as our Cappuccino mix products have for over 37 years.
To download a Caffe D'Vita foodservice sell sheet, visit: http://www.caffedvita.com/foodservice/classic.htm
Caffe D'Vita's Foodservice Lineup:
Blended Iced Coffees
Premium Cappuccino Mix
Fruit Cream Smoothies
Classic Cream Smoothies
Hot Cocoa
Espresso
Chai Tea Lattes
Iced Cappuccinos
Single Serve Envelopes
Caffe D'Vita Foodservice
800-200-5005 x315
[email protected]
https://www.caffedvita.com/wp-content/uploads/2011/03/base-mixes_vanilla.jpg
800
800
David Schwartz
https://www.caffedvita.com/wp-content/uploads/2017/08/Caffe-DVita-Logo-340x156-Website.png
David Schwartz
2011-03-18 15:27:19
2015-11-23 12:28:59
Celebrate Spring Using Caffe D'Vita's Vanilla Base